From first contact, experience an attentive professional pharmacy staff, who is dedicated in making your life easier.
We, at Managed Healthcare Pharmacy, want to be your pharmacy of choice. We understand transferring pharmacies can be stressful, so we make the process as seamless as possible. Many times the process can take only hours. For larger facilities it may take a day or two. Either way, we handle it all.
Most importantly, you will find that we are always available for you. Our staff is committed to the highest quality of customer care, communication and expertise.
Give us a call or fill out the form below. We look forward to putting your mind at ease, providing expert support, and becoming your trusted pharmacy partner for years to come.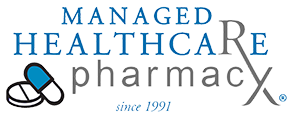 1750 Willow Creek Circle
PO Box 2767
Eugene OR 97402