Getting the right medications to the right people at the right time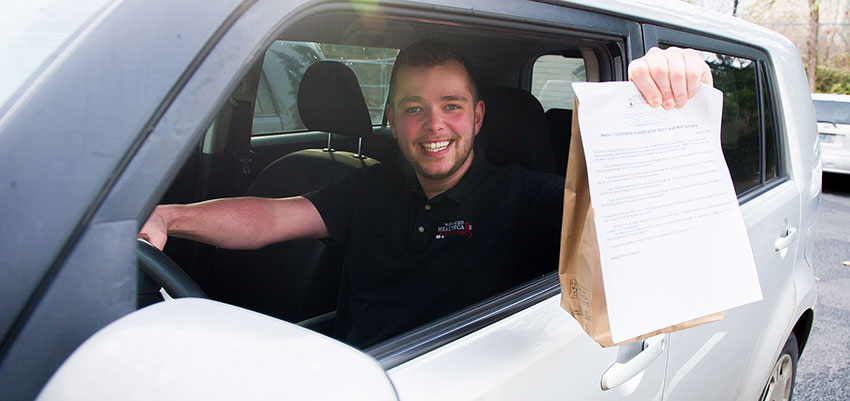 About Us
Managed Healthcare Pharmacy was founded by Randy Klemm (Rph) in 1991 and joined by Gil Achterhof in 2002. Our founders recognized the current and future needs of the aging public, and responded by offering services as a 24-hour pharmacy in Oregon and providing medical equipment. Managed Healthcare Pharmacy became the pharmacy of choice for many LTC Facilities.
Managed Healthcare Pharmacy serves LTC Facilities by providing pharmacy services to patients in LTC settings. We meet all standard pharmacy service needs in addition we provide medical supplies to residents of LTC Facilities and the institutions themselves. Managed Healthcare Pharmacy also handles all insurance billing, creation of pre-printed MARS, daily delivery and emergency after-hours/weekend delivery of medications to facilities.
Our team of professionals includes pharmacists, pharmacy technicians, and many other highly qualified and trained individuals dedicated to ensuring the right medications and supplies are delivered to you on a timely schedule. Managed Healthcare Pharmacy's goal is to give its best effort to deliver superior quality pharmaceutical care and the highest level of customer service to meet your health care needs. Our staff is here to serve you. Please feel free to contact them with your questions or pharmacy needs.
Our Core Values
The Four-Way Test of the things we think, say or do.
Is it the TRUTH?
Is it FAIR to all concerned?
Will it build GOODWILL and BETTER FRIENDSHIPS?
Will it be BENEFICIAL to all concerned?